Check it out fans: I've made my own Buffy Quiz!!! Go to Quizilla and look for my pen name BuffyverseGenius!
~Kris
You belong in My Little Pony. You love nature above
all things and enjoy just playing in the fields
with your best friends.

Which 1980's Cartoon TV series do you belong in?
brought to you by Quizilla



Your the Angel of Dreams. You always seem to be
lost in thoguht. you tend to dream of a life
that is better then the one you are stuck in...

what kind of Dark Angel are you?
brought to you by Quizilla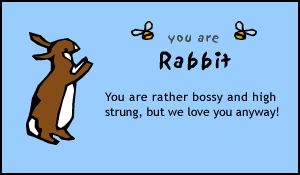 Take the 100 Acre Personality Quiz!

Peridot: Augusts Gemstone Peridot is sometimes referred to as an Evening
Emerald because under artificial light the
stone glows as a brilliant green. Choice
peridot is transparent and its color varies
from yellow green to brilliant light green.
Peridot is the child of volcanic action,
crystals are sometimes combed from the black
sands of Hawaii. It is abundant and available
in larger sizes. The peridot symbolizes eloquence and
persuasiveness; it was dedicated to St.
Bartholomew. Treasured peridots found their way
into cathedrals during the Crusades. Many
legends state that peridot was considered a
powerful amulet against all evil, as well as a
remedy for sinus problems. It is said that if
the gem was set in gold, it had the power to
protect its wearer from terrors of the night,
fears and bad dreams. Peridots were especially
favored by pirates. Peridot is the birthstone for August and 16th
anniversary gemstone, and found in mainly Burma
and the U.S.A.



What is Your Birthstone?
brought to you by Quizilla



Wind - You are light-hearted and you suffer from
mood changes. Your intellegent and love to
travel. People may see you as ditzy, a
daydreamer and beautiful. Most winds, like
waters, have a wonderous singing voice.

What Element are you? (With Pics)
brought to you by Quizilla





You are a Samurai.
You are full of honour and value respect. You
are not really the stereotypical hero, but you
do fight for good. Just in your own way. For
you, it is most certainly okay to kill an evil
person, if it is for justice and peace. You
also don't belive in mourning all the time and
think that once you've hit a bad stage in life
you just have to get up again. It's pointless
to concentrate on emotional pain and better to
just get on with everything. You also are a
down to earth type of person and think before
you act. Impulsive people may annoy you
somewhat.

Main weapon: Sword
Quote: "Always do the right thing.
This will gratify some people and astonish the
rest" -Mark Twain
Facial expression: Small smile



What Type of Killer Are You? [cool pictures]
brought to you by Quizilla



You like the sweet, shy type.

What kind of guy are you most attracted to? (CUTE anime pics)
brought to you by Quizilla



Y our wise quote is: "Love is life.
And if you miss love, you miss life" by
Leo Buscaglia.
Yes, love is indeed what you desire in your
life. If you have it or not is another matter,
but it is in your eyes the most important
feeling. You tend to be a romantic dreamer and
want you and your love to have that kind of
perfect love that you hear about in fairytales.
However that can be hard to find, but it
doesn't mean you are going to stop looking.

What wise quote fits you?(pics) UPDATED
brought to you by Quizilla



You are the warrior anime girl.You are the type
that can start a fight and win.You are very
strong and can beat anyone up (but just don't
^_~) and some people can be afraid of you but
alot of people admire your strength and want to
be just like you well the people that want to
fight.You can defend yourself very easily and
can probably handle some kind of weapon.You
have a short temper(like me)and get angry
easily but you can be really nice at times
^_^and once a fighter always a fighter.

If You Were An Anime Character What Would You Look Like?(Girls Only)
brought to you by Quizilla



Your element is Fire. Like fire, you have a hot
temper and you can be warm and loving as well
and angry and wild. It all really comes down to
what you are feeling. You have a lot of close
friends who you are very protective over, and
with your temper probably some enemies too. You
are not Miss Popular in school since you are
your own person and don't want to be forced
into behaving this or that way. You are the
untamed wild horse, the kind that everyone
wants to catch. But you don't want to be tied
down for the moment and just keep going with
your little crushes. Your will is strong and if
you set your mind to do something, you will
most likely succeed. But beware, your friends
may not always accept your mood-swinging
behaviour. Even if you don't mean to be mean,
they can still feel hurt. You just need to
start thinking some things through before you
do them, and not always jump in with so much
courage. One day you may be hurt because of
that, but then again, your element isn't fire
if you start to analyse situations before you
act. After all, your nature is to shoot first
and ask the questions later. Rate and message!

What is your element? [with pics + 7 outcomes + detailed answeres!]
brought to you by Quizilla



You are the Spirit of Generosity. You have the most
caring and loving nature ever known, you would
give away your own clothes if you felt someone
deserved it. Your open manner invites friends
to you and they are the luckiest of people to
have you as a friend. The same thing will find
you a friendly person to share your gifts with.

Which stunning spirit of emotion are you? NEW AND IMPROVED! (amazingly beautiful anime pics!)
brought to you by Quizilla


">
You're a cute little Plushie Shoyru! You are bouncy
and happy but you may appear scatty at times.
(but don't worry, thats why people think you're
great!) You're always smiling and laughing. You
have a great sense of humour and the potential
to have a whole load of friends! :)

Which Pet are you? (cute little pics and good descriptions!) ^_^
brought to you by Quizilla



Your a Magical Angel!Out of all the angels, you are
the one most afflicted with magic. You can do
many enchantments as well as sorcery. You cant
do black magic, because even though your not so

What Kind of ANGEL are you? (For Girls only) This Quiz has amazingly Beautiful Pictures!
brought to you by Quizilla



Your Evanescence song is: Give Unto Me
A person you care deeply about is in mental
pain. You don't really understand why, but
somehow helping him/her means more to you than
if you was the one in pain. You want to make
them feel better but don't really know what to
do. This person you care about probably
isolates himself and that makes you hurt
inside.
Place onto me your burden
I'll drink your deadly poison

What Evanescence song are you?[many outcomes + wonderful pictures]
brought to you by Quizilla



Reserved, quiet, wise and free spirited You are a sprite of the Earth: You have a deep
connection with the earth and all its
creatures, preferring plants and animals to
people you are quiet and reserved. You
understand things on a different level and can
often see straight through to a persons true
intentions. You are mysterious to everyone even
those in your family, they may live with you
but that doesn't mean they 'know' the real you.
Being inside the house for long periods of time
can be torture, you crave the outdoors and love
simply escaping up a tree or into the forest
where you can be free. Although you may be
smart you are easy to judge a person because
you fear what they 'may' be going to do. You
are wise in things that most overlook and you
are very creative in many aspects like art,
music, etc... Although try as they may to seek
you, you are a free spirit. Just let them try
to catch and put you in a cage.

.::=What type of Mythical Sprite are you?=::. -With Anime Pictures and detailed answers-
brought to you by Quizilla



You are torn between the paths of dark and light.
You possess qualities of both a pure wiccan and
a dark witch, and only you can choose which one
you will truly be. Remember, magic is a power
by which you will receive back times three -
choose carefully!

Buffy Quiz: Are you dark witch Willow or pure wiccan Tara?
brought to you by Quizilla



you are a winter fairy. your well known but don't
always hang out with the cool kids. you love
bold colors and your nice most of the time.

what type of fairy are you? with beautiful pix, music, and a stunning background!!!!
brought to you by Quizilla



A:

Your Beauty lies in Innocence. Pure, sweet and child-like. You most
likely look far younger than you are and your smile would brighten up anyone's
day. Seen as naive and sheltered, you can be ignorant at times, but for
the most part, it's simply your reputation preceding you. You are most likely
rather aware of the realities of life. You are extremely good natured and
trustworthy. By the same token, you are a bit too trusting. Be careful, few are as honest
and open as you. You might seem girlish still with a love of dresses, ponies,
and things most might deem you "too old for". But this doesn't
bother you. You enjoy your youth and are going to make it last. After all you are only as
old as you feel.

Some Things That Represent You:

Element: Light, Wind Animal: Kitten Color:
White, Pink, Pastels Song: Beautiful Soul by Jesse McCartney
Expression: Innocent Smile

Gemstone: Diamond Mythological Creature: Unicorn
Planet: Moon Hair Color: White Eye Color: Silver

Quote: "A stranger is just a friend you haven't met
yet."



Where Does Your Beauty Lie? ..::Original Pictures Are Back! Detailed Results::..
brought to you by Quizilla



You are the Excited Bride!

Which Bride are you? -With Anime Pics!-
brought to you by Quizilla



congratulations. you are the kiss my ass happy
bunny. You don't care about anyone or anything.
You must be so proud

which happy bunny are you?
brought to you by Quizilla



Hecate

?? Which Of The Greek Gods Are You ??
brought to you by Quizilla



Your element is Fire: Strong, hot tempered,
powerful, and passionate. Well now lets see,
being fire you are quite strong and powerful,
people look up to you greatly and often seek
your protection. You have the ability to gain
many friends and you are always one people can
count on to do what you say you will do. You
are extremely loyal be it friends or family
you'll stick up for them and you are never
willing to put them in a position that could
hurt them. You know what roll you play in life,
leader, and you intend to let people know it.
Not everyone is capable of leadership but you
certainly have the willpower and flare to do
it. You have quite a temper if it shows itself,
one that can often lead you into trouble. Once
your mind is made up there is no changing it
but no one said that was a bad thing.

.:-|What is your true element?|-:. -With Anime Pictures and detailed answers-
brought to you by Quizilla



Your Lightsaber is Blue Blue is often associated with depth and stability.
It symbolizes trust, loyalty, wisdom,
confidence, and truth.

What Colored Lightsaber Would You Have?
brought to you by Quizilla



Hagaren Love Compatibility Test (for those who like guys)
brought to you by Quizilla



You were born in the year of The Riddle Box. Which
means you're extremely unpredictable. Relevant Years: 1953, 1959, 1965, 1971, 1977, 1983, 1989, 1995,
2001. Most Compatible with The Wraith.

The Juggalo Zodiac Quiz
brought to you by Quizilla